'Bigg Boss 14' fame Nikki Tamboli is known for her outspoken nature and expressed her thoughts about her inmates. Nikki has been taking a dig at her co-contestant Rahul Vaidya. Nikki and Rahul's rivalry doesn't seem to be ending anytime soon.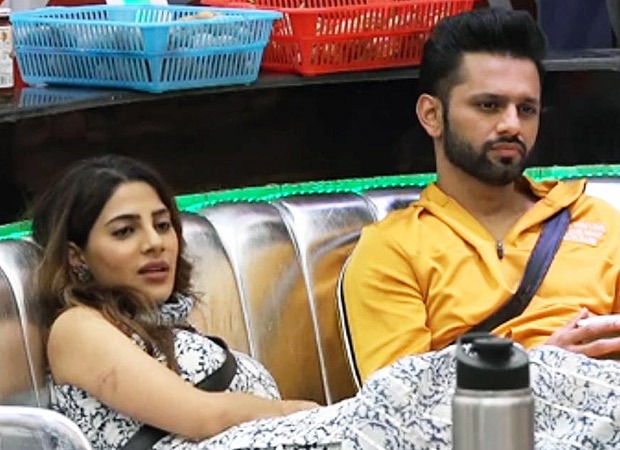 Nikki Tamboli recently took to her twitter and wrote, "Wow! This is new. Now self spotting is done in your own building. Hmm.. wish I could wave at the paparazzi from my window too! Neahh, well they'll spot me out and about anyway. #homequarantinedmodeon P.S Bura Na Maano Holi Hai.
Fans also started tweeting and hinted that Nikki is taking a dig at Rahul Vaidya, who was clicked by the paparaazi in his building riding a bicycle. A social media user, "Aree ye kiski baja dali bhai hmari tamboli ne.. muje esa q lg rha h ye aj kl apni building m salman sir ki cycle leke ghumne wale k lie ha..#RubinaDilaik. Note: Bura n mano Holi hai". The other one wrote, "@TeamRahulVgirl I think she's taunting Rahul #jasminBhasin".  Whereas a user went on claiming that Rahul invited media at her building for it, "nikki u r savage queen or cycle vale ke paas kaam ni h ghar ke neeche bhi media ko bula leta h"
Rahul Vaidya and Nikki Tamboli had quite an interesting friendship on 'Bigg Boss 14'. However, they drifted apart because of few issues. Nikki had claimed several times of being his true friend and had even saved him from nominations.