The Kapil Sharma Show season 3 continues to entertain viewers.  Like earlier seasons of the show, every episode usually unfolds in two parts. In the first part, a comic skit was enacted by the actors of the show.  Whereas in the second part popular personalities from various fields indulge in a light-hearted interaction with Kapil Sharma.
Currently, the stars of SS Rajamouli 's upcoming movie 'RRR' are on a promotional spree.  The makers and the cast are leaving no stone unturned to ensure that the movie becomes a massive hit worldwide. 
Alia is teased with Ranbir's name in The Kapil Sharma Show
Recently, the film was promoted on Salman Khan's show 'Bigg Boss 15'.  Now, Jr. NTR, Ram Charan, Alia Bhatt, and SS Rajamouli will be seen on 'The Kapil Sharma Show.' The makers have released several promos, teasing viewers and leaving them all excited. Apart from host Kapil Sharma teasing Alia with Ranbir Kapoor's name, south superstars will be sharing interesting anecdotes. 
Consequently, the episode is going to be high on the dose of laughter and entertainment. In a new promo video, Kapil Sharma is seen in an engaging conversation with Ram Charan. The comedian asks Ram Charan whether he and his superstar family members get confused when fans come to meet them.
Responding to this, Ram Charan laughs and says, "Definitely, we do get confused sir but not because of fans. When directors come, we get confused as to whom will they sign amongst us."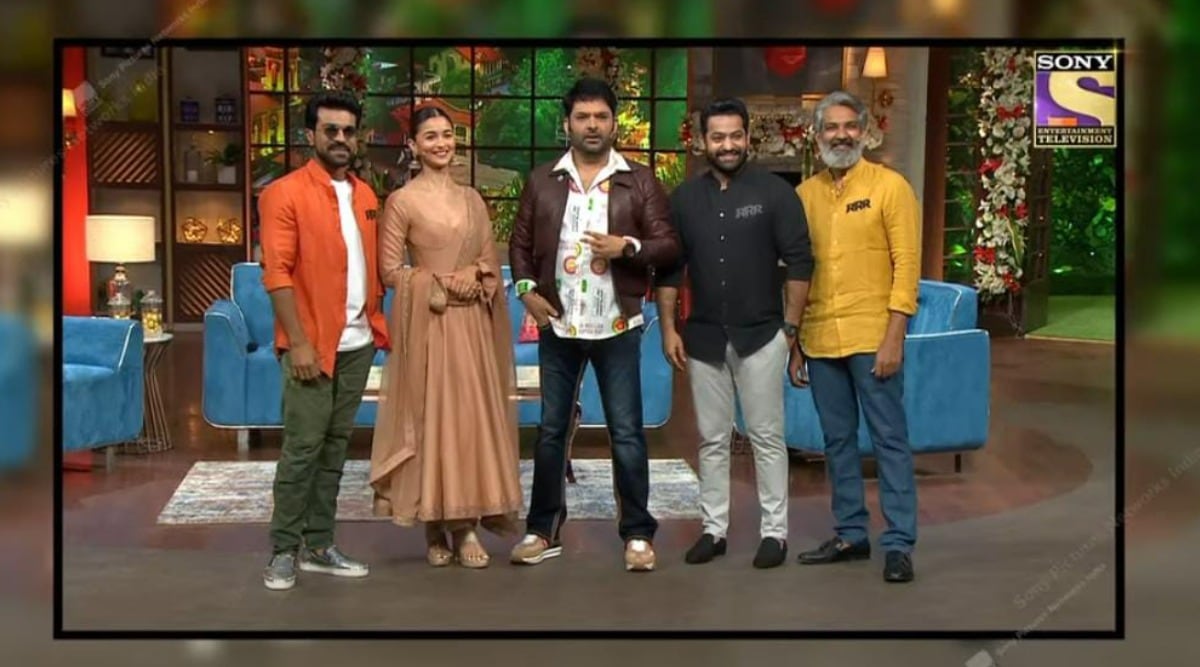 Additionally, another promo clip shows Kapil making a joke on Jr. NTR's name.  The host says, "When you go to the airport, the letters NTR are enough, or do you need to show RTPCR as well?"
During the episode, Krushna Abhishek also teases and pulls Alia Bhatt's leg. He asks her when l a sequel of her film Kapoor And Sons, titled 'Kapoor And Bahus' will come out.
Jr. NTR, Ram Charan will also be seen dancing their hearts out with Kapil and Krushna Abhishek. Guru Randhawa and Nora Fatehi will also feature in the same episode.  Viewers can visit YouTube or Channel for the teasers of The Kapil Sharma Show Season 3.