When we talk about the most loved TV shows, 'Bhabiji Ghar Par Hai' will surely top the list. The comedy sitcom stars Shubhangi Atre, Nehha Pendse, and Roshitashv Gour. The show has managed to keep its viewers on the edge of their seats. This is mainly due to its funny twists and turns.
However, a big twist is in store for the fans of the show. In the upcoming episode, a new Angoori Bhabi will enter Tiwari's life. Well, the viewers are already wondering who the new Angoori is.
Anokhe Lal Saxena aka Saanand Verma will be seen playing chirpy Angoori in the show. In the latest episode,  we saw that Angoori Bhabi (Shubhangi Atre) is angry.  She is angry with her husband Tiwari (Rohitashv Gour) after they had a big fight. Angoori has left the house and stayed at Vibhuti's house. Tiwari, on the other hand, is perplexed and very sad. Therefore, to cheer up Tiwari and make him feel better Anokhe Lal Saxena comes up with an idea.
Consequently, Anokhe Lal Saxena decides to be Angoori's replacement in the house. Saxena gets dressed up as Angoori Bhabi. He donned Angoori Bhabi's saree, sported long black hair, and a nose pin.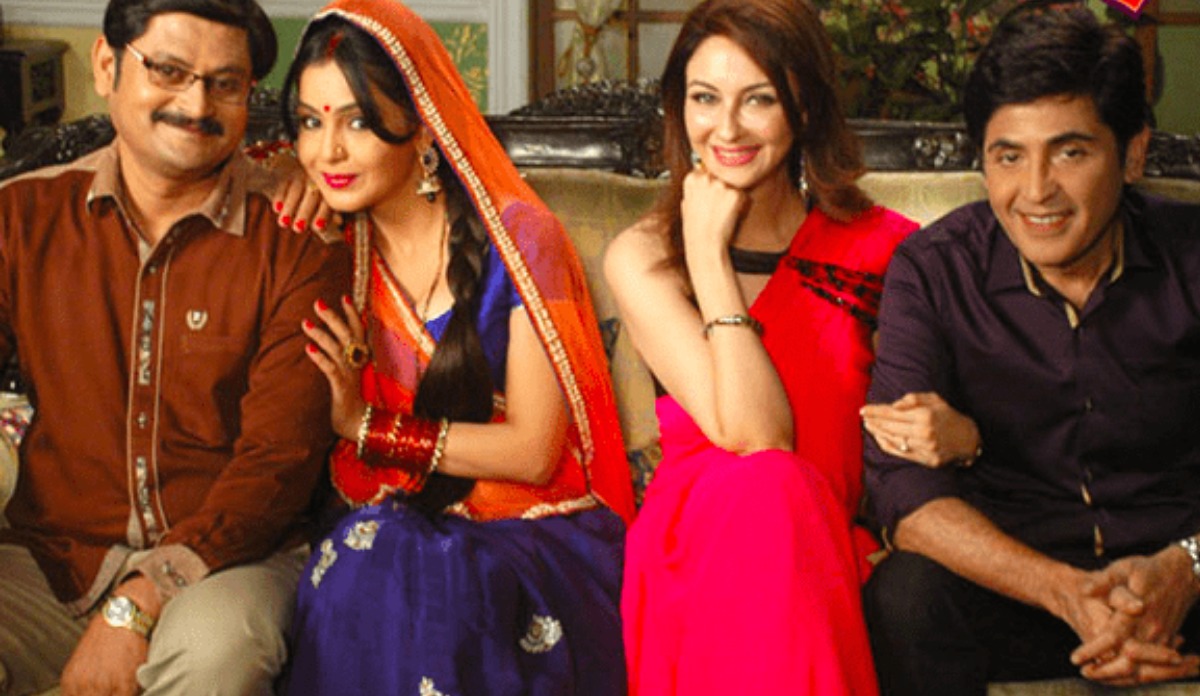 Sharing his experience of dressing up as Angoori Bhabi, Saanand Verma (Anokhe Lal Saxena) says, "I have always adored Angoori Bhabi's beautiful look. The way she carries her sarees and jewelry makes her look even more graceful. Being an actor, I am always keen to essay different characters and try new looks. I had an amazing time shooting for this track. I really hope the audience enjoys it as much as I enjoyed playing the part."
Meanwhile, Shubhangi Atre was all praises for Saanand.  According to her Saanand is doing a brilliant portrayal of Angoori. While appreciating him, Shubhangi said, "I loved how Saanand ji pulled off a replica of Angoori Bhabi. The way he has portrayed this part takes the entertainment quotient to a higher level. I am sure the audience will thoroughly enjoy the new track."
To know what happens next in 'Bhabiji Ghar Par Hai', keep watching the show.  The show airs on &TV and is also digitally available on Zee5.