The controversial show Bigg Boss 15 continues to engage viewers with a different turn of events. The makers scrapped the jungle recently. All the junglewasis were informed that the ticket to the main house has a price tag. This will be deducted from the contestants' prize money. Once again things are changing in the Bigg Boss 15 house.
In addition, ex-model and Shamita Shetty's rakhi brother, Rajiv Adatia recently entered the house. Rajiv entered the house of Bigg Boss 15 as a wild card entrant. Since Rajiv Adatia's entry, a lot has happened on the show. Rajiv, who is friends with Ieshaan Sehgaal, lectured him for professing his love on National television. Rajiv said that 'I have known you for a long time, you can't fall in love in 3 days. I did not expect this from you Ieshaan."
Furthermore, the upcoming episode is going to witness a fight between these two. In the new promo, Ieshaan will try to sort things out with Rajiv. However, Rajiv refuses to listen and blames Miesha Iyer for the change in his behavior towards him. Later, he is also seen talking to both Ieshaan and Miesha. During their conversation, Rajiv mentions that he is 'very close' to Ieshaan Sehgaal.
Nonetheless, Ieshaan requests Rajiv to not mix things up and keep both his relationships separate. The argument takes an ugly turn and both get into a verbal war. Shamita Shetty intervenes and tries to calm things down.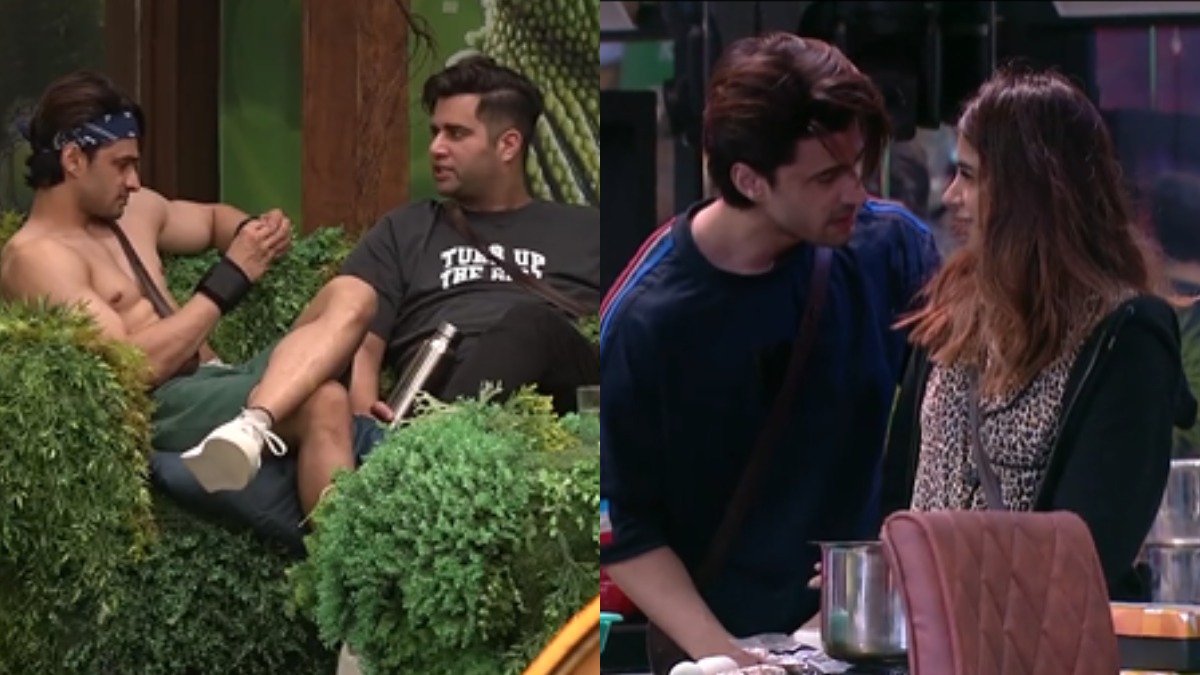 During the verbal fight, Ieshaan clarifies that he is a straight man. Ieshaan claims that Rajiv's statements about him are affecting his image.
He tells Rajiv to not infuriate him, otherwise, he will make some big revelations. Reacting to this, Rajiv says, "mera muh mat khulwa."
As regards the relationship between Ieshaan and Miesha, last week Ieshaan proposed to Miesha. Ieshaan went down on his knees and told her, "The connection I feel with you, I feel with none. Will you be my Mieshaan forever?" She then hugged him and whispered 'I love you' into his ears.
Meanwhile, the love story brewing between Miesha and Ieshaan has been much talked about. Not only the viewers and contestants, but the show's host also made a mention of this.