After all the world got to see the first glimpse of Rakhi Sawant's mysterious husband.   Ritesh appeared as a VIP entrant on the popular reality show Bigg Boss 15. Ever since he had entered the house, he has been making headlines for multiple reasons.
Now, Rakhi Sawant's so-called husband Ritesh has resorted to violence inside the Bigg Boss 15 house. On Monday's episode, we saw Ritesh charging upon Umar Riaz and challenging him to throw his star badge. And on Tuesday's episode, Ritesh was seen pushing Umar during the non-VIP task
Meanwhile, the non-VIP contestants got a chance to win prize money of Rs 50 lakh by winning the BB Games. This tournament had a series of tasks between VIPs and non-VIPs. The non-VIPs will go after their prize money, and the VIPs have to do everything to stop them.
During the task,  Ritesh tried to steal the other team's coins. Reacting to this,  Umar sprang at him and both got knocked down. Ritesh was seen using extreme force to get coins from Umar who was protecting it.
In the meantime, Pratik Sehajpal intervened and tried to separate Ritesh from Umar Riaz. Ritesh even tried to fake his stand saying that Umar was the first one to push him, which was totally opposite. However, Umar managed to keep his cool.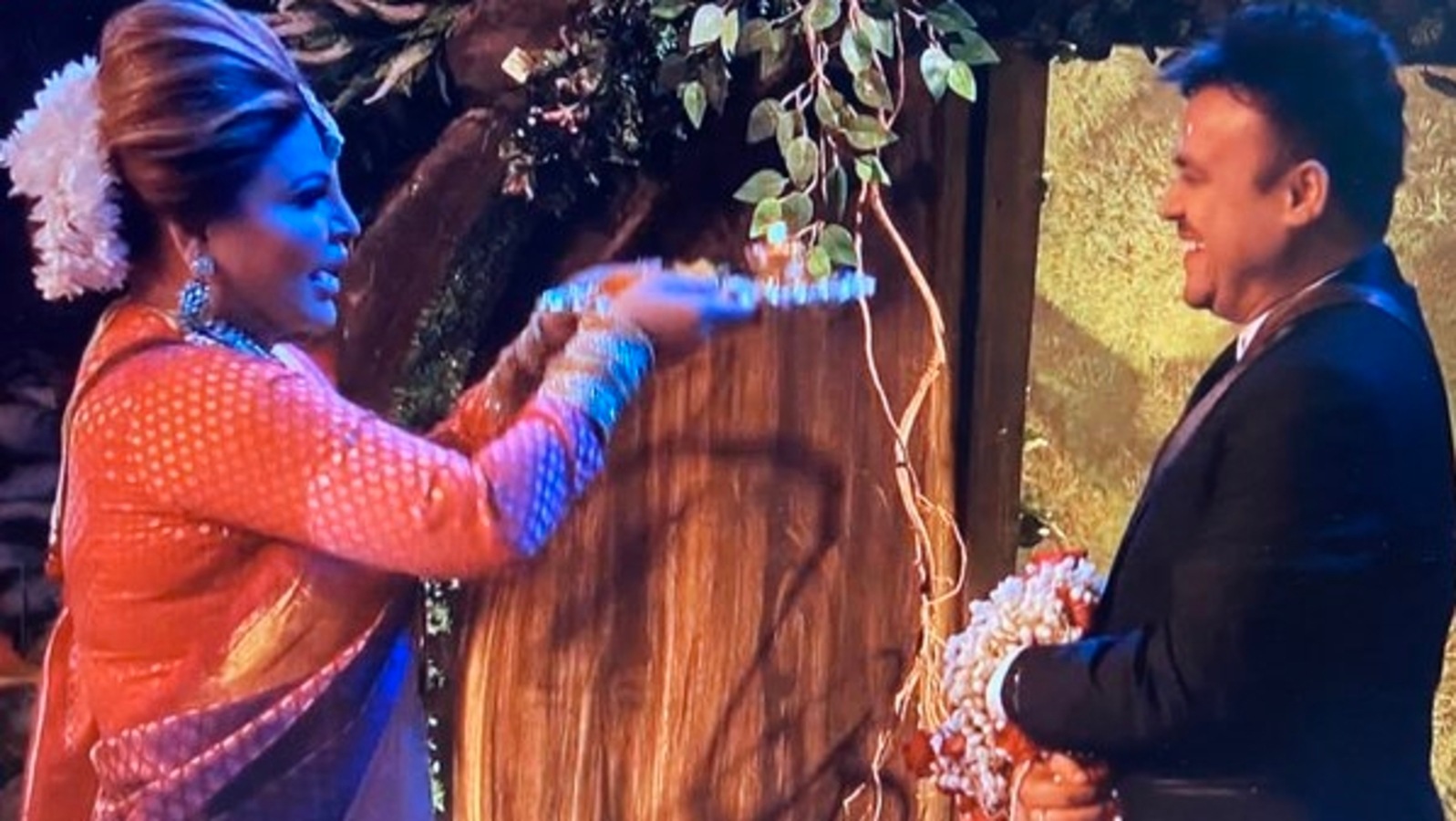 While the competitive task got escalated to a whole new level, viewers have called out Ritesh's violent behavior in the house. Taking to Twitter netizens continue to slam the Farzi Jijaji. #Ritesh has been trending on the microblogging site with users expressing their anger.
Additionally, netizens are demanding action to be taken against Ritesh. One fan tweeted, "Yeh saste #Ritesh jijaji ko kaha se leke aaye hai @BiggBoss Kitna physical ho raha h ?Still no action against him Zeeshan ko toh ek dhake pe nikal diya tha#BB15 #BiggBoss15 #BiggBoss."  
Another wrote, "Today this #Ritesh What the hell he was doing Pushing like anything He is actually a kind a over smart person I really really didn't liked him."