Archana Puran Singh is very active on social media.  Her posts manage to consistently entertain the audience. The actress is currently seen on The Kapil Sharma Show. Archana Puran Singh regularly posts videos on Instagram giving us a tour of what goes on behind the camera. 
Recently, Archana shared a behind-the-scenes video featuring Krushna Abhishek.  In the video, Archana is seen kicking Krushna Abhishek for mocking her. The video has Krushna mimicking the veteran actor Dharmendra, whom Archana addresses as 'Dharam Ji'.
Subsequently, Archana is seen sitting on a vegetable cart and Krushna compliments her.  But Krushna's admiration has a certain amount of mockery infused in his compliment. Since Archana Puransingh is donning on a green-black outfit, Krushna jokingly calls her a bundle of spinach.
Krushna is heard saying, "Kya lag rahi hain app! Maine aapko pehchana hi nahi. Mujhe laga palak ki gaddiya padhi hui hai." Krushna then tells her, he shall require her green outfit as it is a perfect fit for a chroma shoot. He says, "Can I borrow this curtain? I need it for a chroma shoot."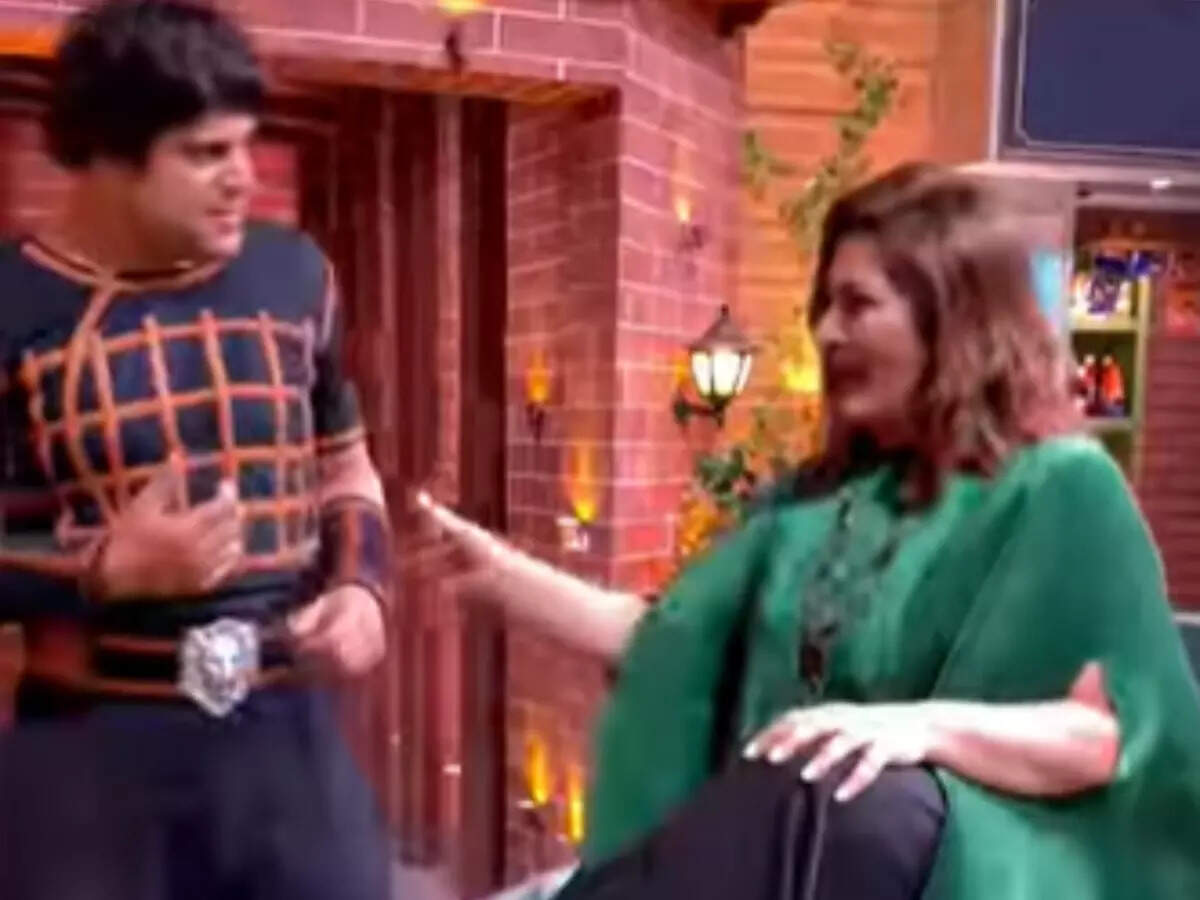 In response to Krushna's jibe, Archana politely asks him to come closer. Surprisingly, when the actor-comedian obliges, she pretends to be annoyed. Archana kicks Krushna in her iconic Miss Braganza style, with 'Miss Braganza aha' being played in the background.
Meanwhile, Archana Puran Singh has shared the video on Instagram. She wrote in the caption, "Grocery shopping gone wrong,"
Her onscreen character of Miss Braganza from the movie, Kuch Kuch Hota Hai, was highly acclaimed. A few days ago, Rajkummar Rao was present on The Kapil Sharma Show to promote his movie.  During the show, Rajkumar imitated her character of Miss Braganza.