Salman Khan-hosted Bigg Boss 15 has been in the news for multiple reasons. Apart from various controversies, the show is making headlines due to contestants' ugly fights. Simba Nagpal has been considered the calmest and composed contestant in the house so far.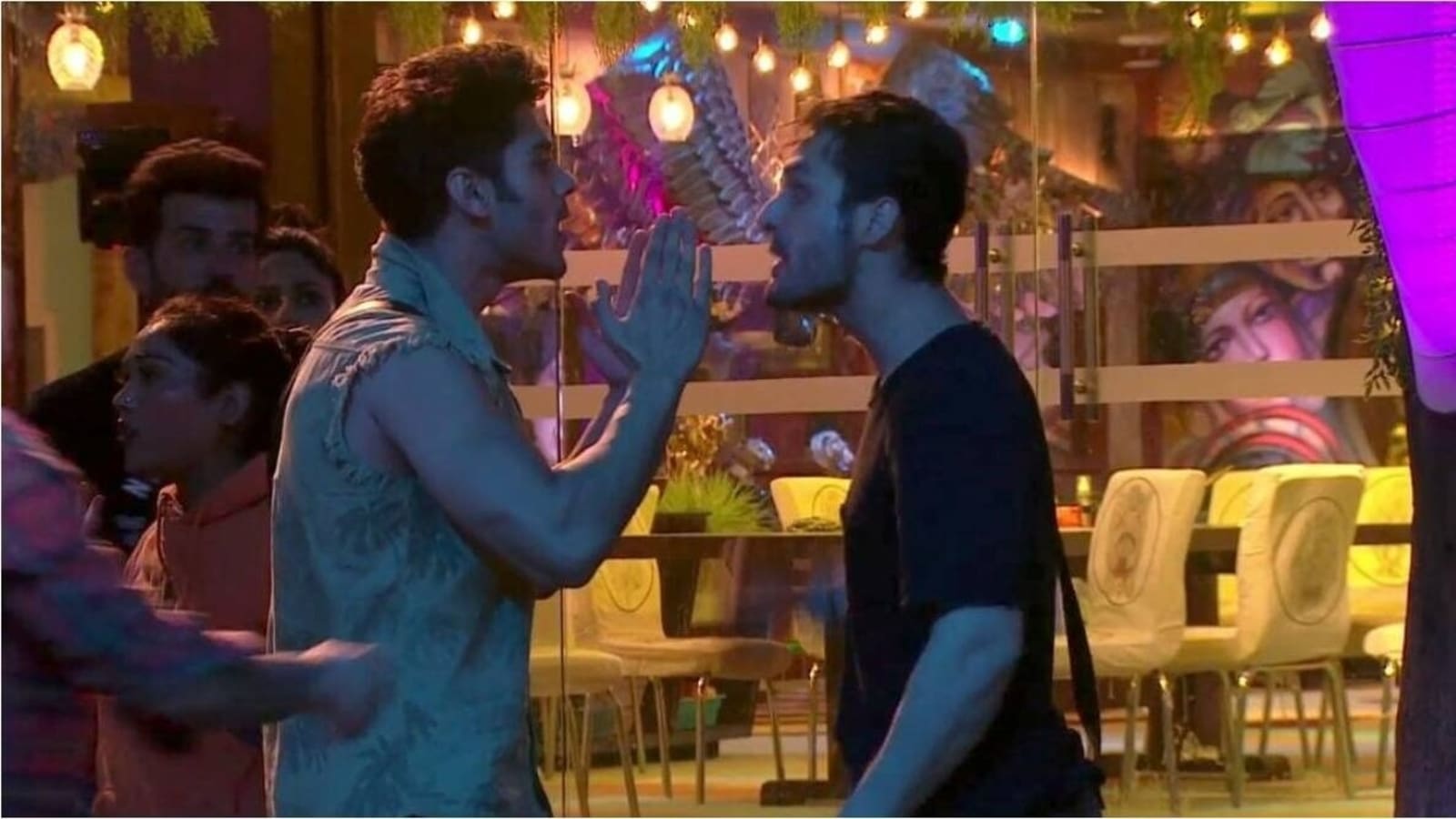 Recently, a promo of Bigg Boss 15 has been released by colors, which is now going viral. As per the promo, there is a wild side to Simba's personality. So far Simba Nagpal did not exhibit the same on the show. Time and again by various visitors he was advised to exhibit the wild side.
Lately, Simba seems to have taken the advice seriously. The viewers have now witnessed the Shakti actor pushing Asim Riaz's brother, Umar Riaz into the swimming pool. While many are blaming Simba for being aggressive, Simba was seen saying that Umar cursed his mother, driving him to take action against Umar. "How are you abusing my mother" questioned Simba.
On the other hand, audiences also observed how Umar ended up career-shaming Simba. In the video that is going viral on the internet, we see Umar losing control and abusing Simba. Umar is heard saying that at the time of Covid when he was sitting inside his house, he was outside saving the lives. Umar added, "Ab Daily soaps ke hero btayenge mera Auda Kya Hai. Jab jaan bachani hoti hai tab actors nhi kaam ate hai."
Umar Riaz's daily soap actors dig did not go down well with other contestants as well. Therefore, Jay Bhanushali tells Riaz not to target everyone using daily soap actors. Jay mentions that with a lot of hard work they all have achieved what they have today. Thus it is wrong to use "daily soap ke actors."
This is not the first time when Umar has career shamed Simba Nagpal. Earlier, during their previous fight, Umar had taunted him for being a television actor. He had said, "TV serial ki school se padhai karke aya hai."